Windows Cortana introduced; Artificial intelligence personal assistant for Windows 11
Microsoft says Copilot is an AI-based service that integrates with Windows 11 and performs various tasks.
Microsoft announced during the Build 2023 conference that it is adding the AI assistant Copilot to Windows 11. Previously, we had seen Copilot in the Edge browser, Office software, and even Github.
The Windows Copilot service is directly integrated with Windows 11 and users can access it through the taskbar.
Microsoft says the Windows Copilot sidebar remains open when all applications and windows are opened on the screen so that it appears as your personal assistant.
Panos Panay, head of the Windows and Devices team at Microsoft, says Copilot AI makes all Windows 11 users a pro user.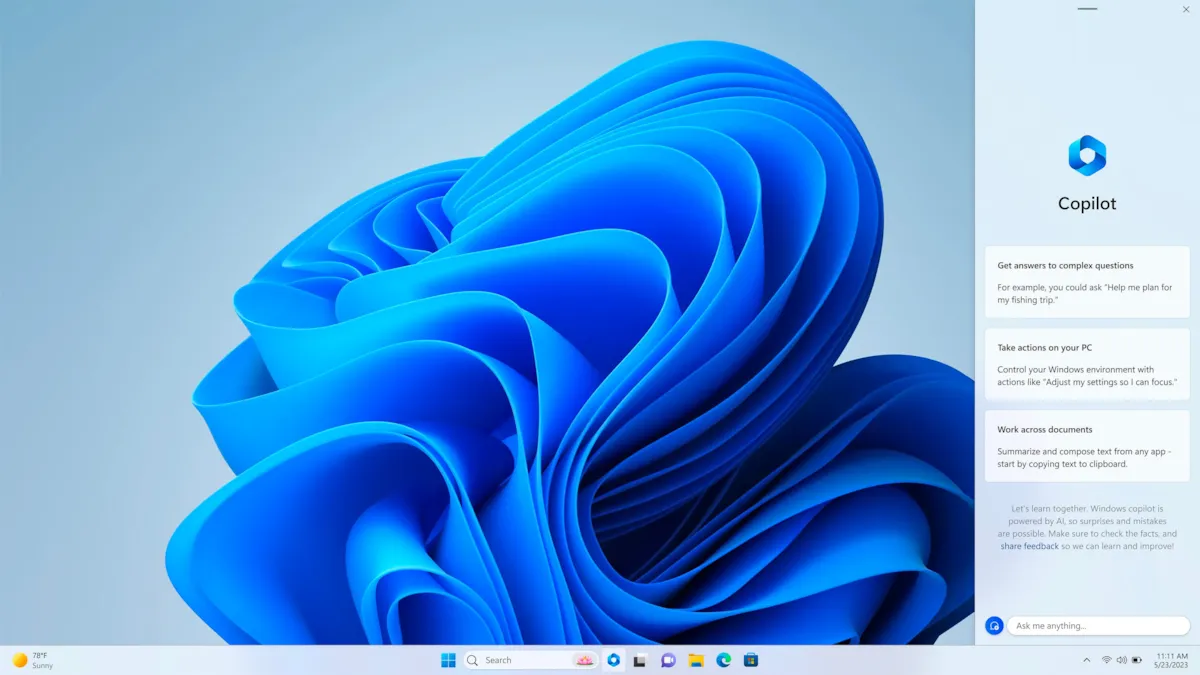 According to the report by The Verge, Windows Copilot AI can summarize or rewrite the content you see in apps and can even go as far as explaining them. The performance of this service is quite similar to the dialog box in Bing Chat. This means that users can ask their questions to the Windows 11 AI.
Copilot is not supposed to directly replace the search bar in the Windows 11 taskbar. This tool will be added as a separate option to the sidebar of the search bar (in the not-too-distant future, the Cortana voice assistant will also have its own dedicated space in Windows 10).
Copilot turns all Windows 11 users into professionals.
Microsoft has emphasized that Windows Copilot is a 'personal assistant.' This company also referred to this tool as a 'personal assistant for productivity' when Cortana was launched.
Since Copilot is integrated with Windows, you can ask this service to 'change the Windows settings so that you can focus.' Various tasks can be performed through these text commands.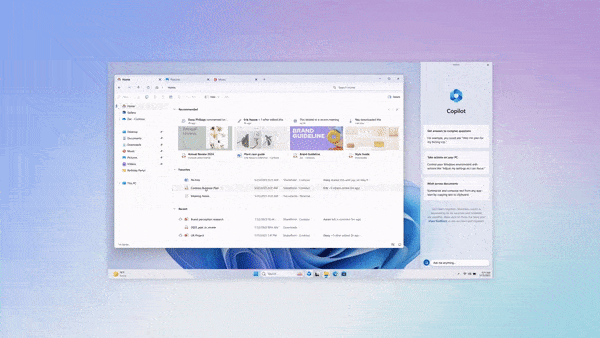 Windows Compiled Service is based on the same technologies used in Bing Chat, allowing developers to add plugins built for the Bing search engine or ChatGPT to Windows Compiled. This will improve the artificial intelligence capabilities of Windows 11 over time.
Microsoft has repeatedly stated directly and indirectly in the past six months that artificial intelligence will play a major role in the future of Windows. Panos Panay announced earlier this year that artificial intelligence rebuilds everything you do in Windows.
Many analysts believed that Microsoft would delay the unveiling of AI-based capabilities until the release of Windows 12, but indications clearly indicate that they are more concerned about artificial intelligence than ever before.
Microsoft will publicly test the Windows Compiled service next month. The release of Compiled for all Windows 11 users is unknown.