The Opera browser now generates text and code with artificial intelligence and answers your questions.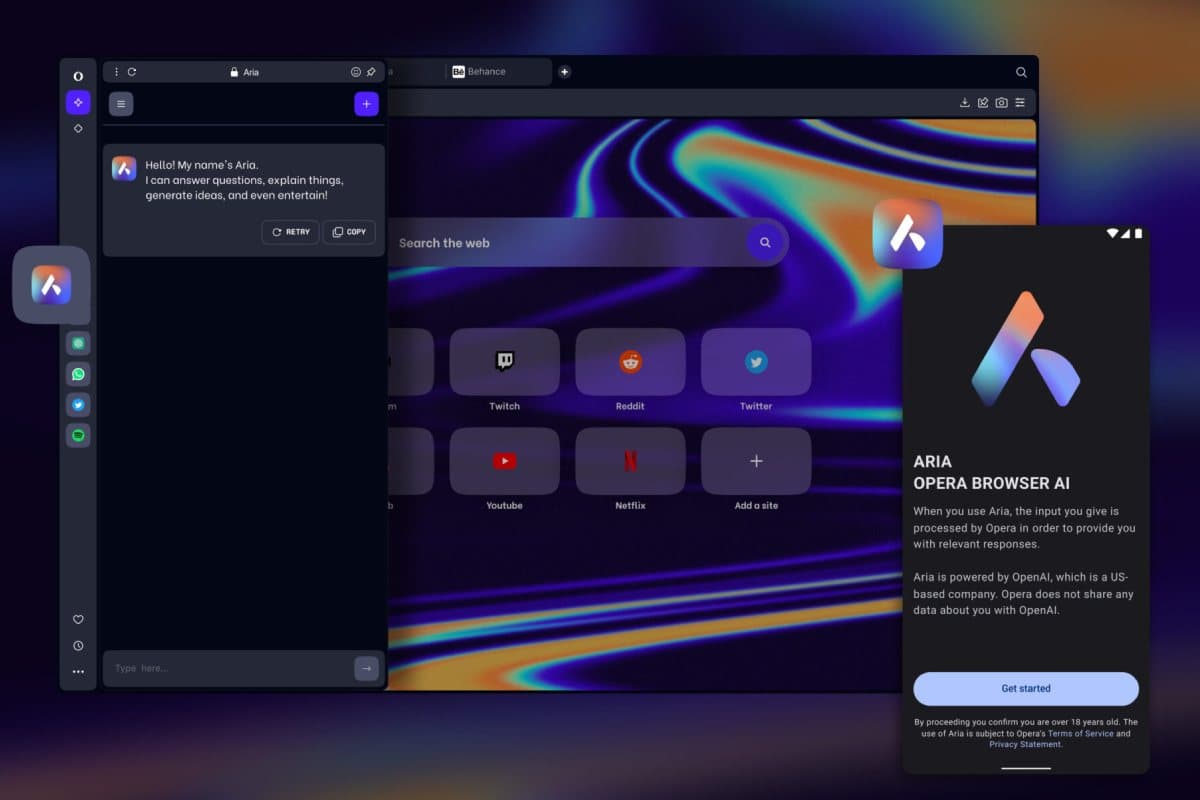 With the release of the latest update, Opera has made its AI tool called Aria available to its users. Opera is taking the next step in integrating Artificial Intelligence tools and has introduced a new feature called Aria, which actually uses OpenAI's GPT technology. Currently, Aria is available in the latest version of Opera's desktop version, and the beta version of Opera on Android has this feature available as well. Opera is one of the best web browsers in the world and with the new AI feature, it can provide new practical features to its users.
Opera says that the new version of AI in this browser allows users to increase their creativity and productivity. This new tool is developed based on the Composer infrastructure that actually uses the power of OpenAI's GPT. According to the company, Composer can communicate with other AI models, a feature that can expand Opera's AI features in the future.
Some of Opera's AI features include web searching, text or code generation, and answering requests related to services or products. According to Opera's claims, Aria has access to the company's document database and can answer your questions about Opera's services and products.
XDA reports that Opera has previously used ChatGPT technology and provided access to AI notifications through its desktop version with a sidebar. Later, we witnessed the release of the company's new browser, Opera One, which uses modular design and the power of artificial intelligence to provide various functions. This browser will be publicly available later this year. Aria is another piece of the Opera puzzle, and although currently offering only a chat interface, the company has plans to integrate new AI features in future versions. If you want, you can install the latest version of Opera's desktop browser on your computer and use its new AI capabilities. Of course, to access Aria tools, you must log into your Opera account.