Cook praised the Apple-China symbiotic relationship: 'We grew together.'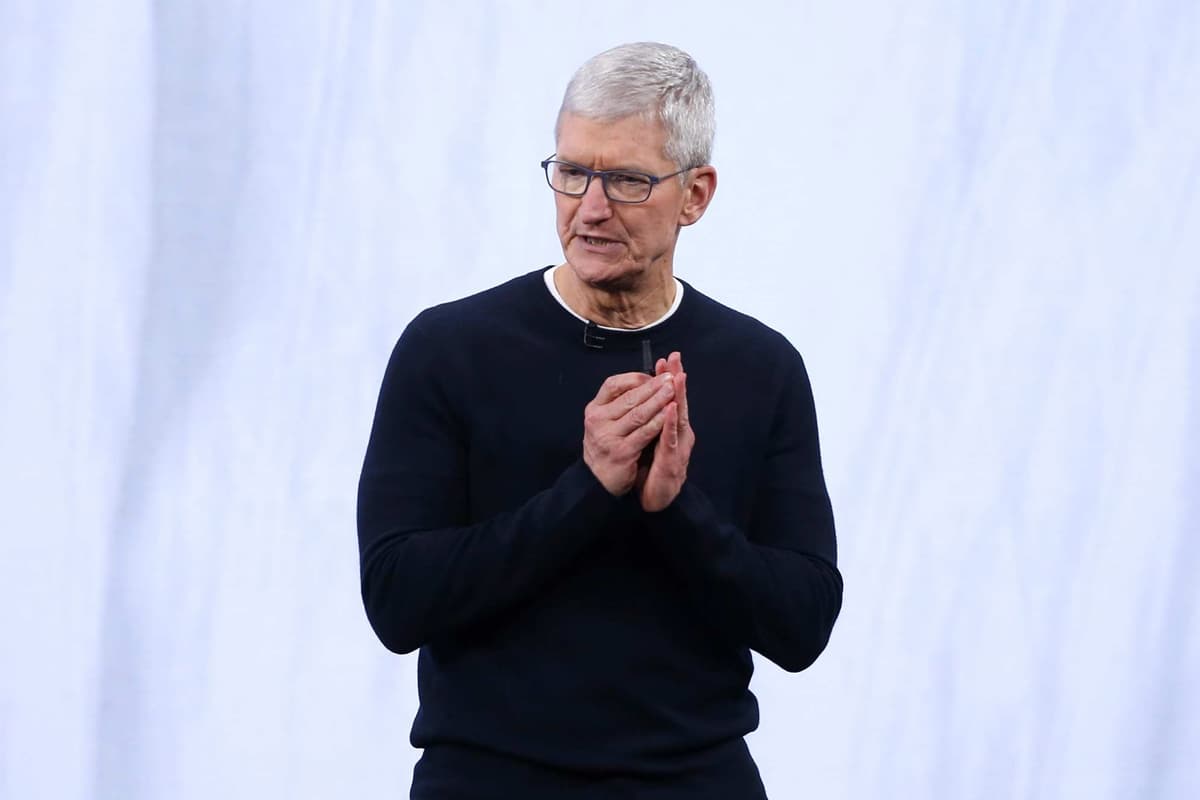 Tim Cook attended the China Development Forum to talk about the 30-year coexistence relationship between Apple and China.
Tim Cook praised the "coexistence" relationship between Apple and China despite increasing political and trade tensions between Beijing and the United States. Cook's new remarks come as Apple has been trying to gradually distance itself from the Chinese market in recent years and move part of its production line to India and other countries.
This is the first time Tim Cook has traveled to China since the outbreak of the coronavirus. The CEO of Apple says that the company he runs is celebrating its 30th anniversary in the country this year. Currently, the lion's share of iPhones used by people around the world are made in Chinese factories.
According to the Financial Times, Tim Cook said at the China Development Forum that he and his team members at Apple are very excited about the opportunity provided to them. The China Development Forum is somewhat of an alternative to the World Economic Forum (Davos). Cook said "Apple and China have grown together, and this has been a coexistence relationship."
Three years after the strict policies of the Xi Jinping government to combat the coronavirus, we are now witnessing the holding of the China Development Conference in person. In addition to Cook's team, several other senior American executives are also present at the conference.
Chinese users generally have a positive view of the Apple brand and buy a significant number of iPhones annually. China is one of Apple's largest markets. Chinese state media extensively covered Cook's trip to Beijing, and the Apple CEO visited one of Apple's physical stores during his trip and was greeted warmly by those present.
Cook's trip to Beijing comes as 2022 was one of Apple's toughest years of operation in China. The zero-Covid policy, which was accompanied by extensive shutdowns, dealt a major blow to iPhone production volumes in the last quarter of last year. After 3.5 years, Apple's quarterly revenue slumped in the final quarter of 2022.
Despite the welcome for Cook in China, some users on the Weibo social network (the Chinese version of Twitter) criticized US policies toward Chinese companies and even questioned the warm reception of Cook. At the same time as Cook's presence in Beijing, US lawmakers grilled the TikTok CEO, who was present in Congress. TikTok is in danger of being blocked in the United States.
Cook said at the China Development Conference: 'We have a very large supply chain operation in China, and of course, we have also opened physical stores in this country.' Cook went on to say that Apple has millions of iOS developers in China.