Intel NUC 13 Pro mini computer with 64GB RAM and various ports unveiled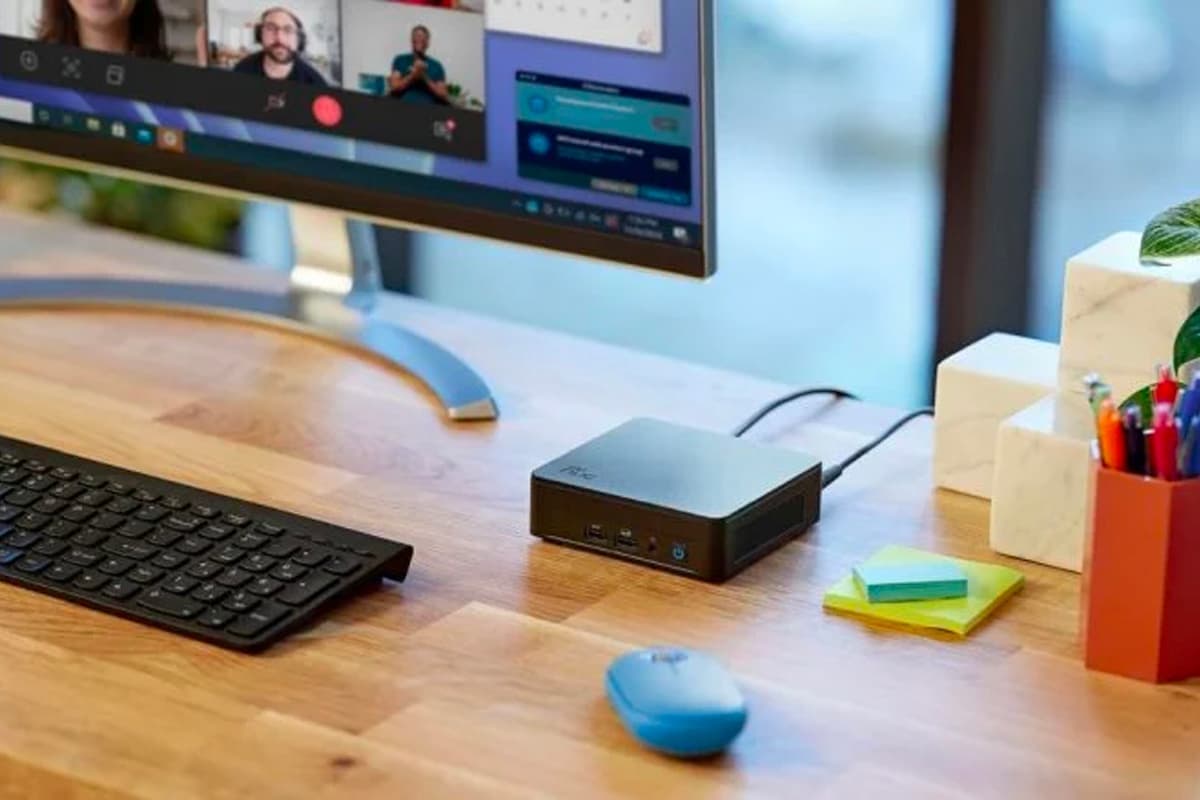 The latest member of the Intel NUC family uses 13th Gen P series processors and is equipped with an M.2 SSD storage drive.
Intel has introduced a new small computer called Intel NUC 13 Pro, which has much more processing power and consumes less energy compared to the previous generation. This computer, known as Arena Canyon, is equipped with 13th Gen Raptor Lake-P processors, which have a power of up to 28 watts.
According to Gizmochina's report, the dimensions of the new Intel computer are 117 x 112 x 54 mm. Of course, one configuration of this computer has a thickness of 37 mm. NUC 13 Pro is a compact system that reminds us of Apple's Mac mini. Intel says it has used 75% recycled plastic in its new computer.

The thicker model of the Intel NUC 13 Pro is equipped with a 2.5-inch HDD or SSD drive. Both models support M.2 2280 PCIe 4.0 drives and have up to 64 GB DDR4-3200 RAM.
Intel says that the NUC 13 Pro computer uses different configurations of Core i3-1315U, Core i5-1340P, Core i5-1350P, Core i7-1360P, and Core i7-1370P processors and is equipped with some vPro series corporate processors in some configurations. Thirteenth-gen Core i7-1370P chip has a 40-watt power. The Intel computer can limit the processor power to 20 watts to reduce fan noise.

The Intel NUC 13 Pro computer is equipped with a 2.5-gigabit Ethernet port, a 3.5-millimeter headphone jack, two HDMI 2.1 ports, two Thunderbolt 4 ports, one USB 2.0 Type-A port, and one USB 3.2 Gen 2 Type-A port.
Enthusiasts can purchase the new Intel mini PC for 619 euros. This price is related to the base configuration with 4GB of RAM, 256GB SSD drive, and Core i5-1340P processor.