Samsung smart monitor with a design similar to Apple's iMac was revealed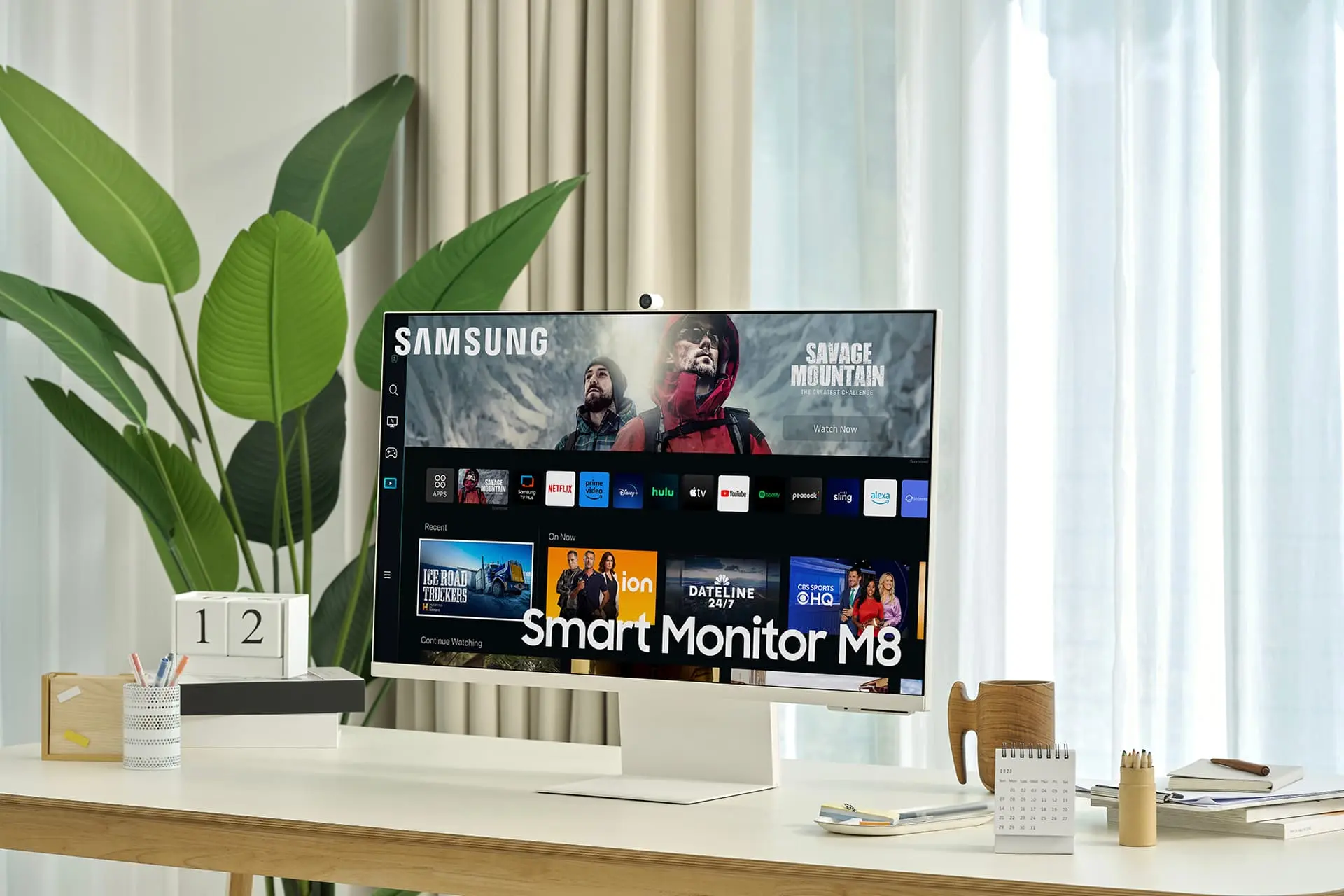 Samsung has announced the exciting Smart Monitor M8 2023 model. The 2022 model was only available in a 32-inch size, but the Samsung M8 2023 monitor will also be available in a 27-inch size. Both monitors have a 4K display with +HDR10 standard.
According to Samsung's press release, the 32-inch and 27-inch Smart Monitor M8 2023 models will be available in the market for $700 and $650 respectively.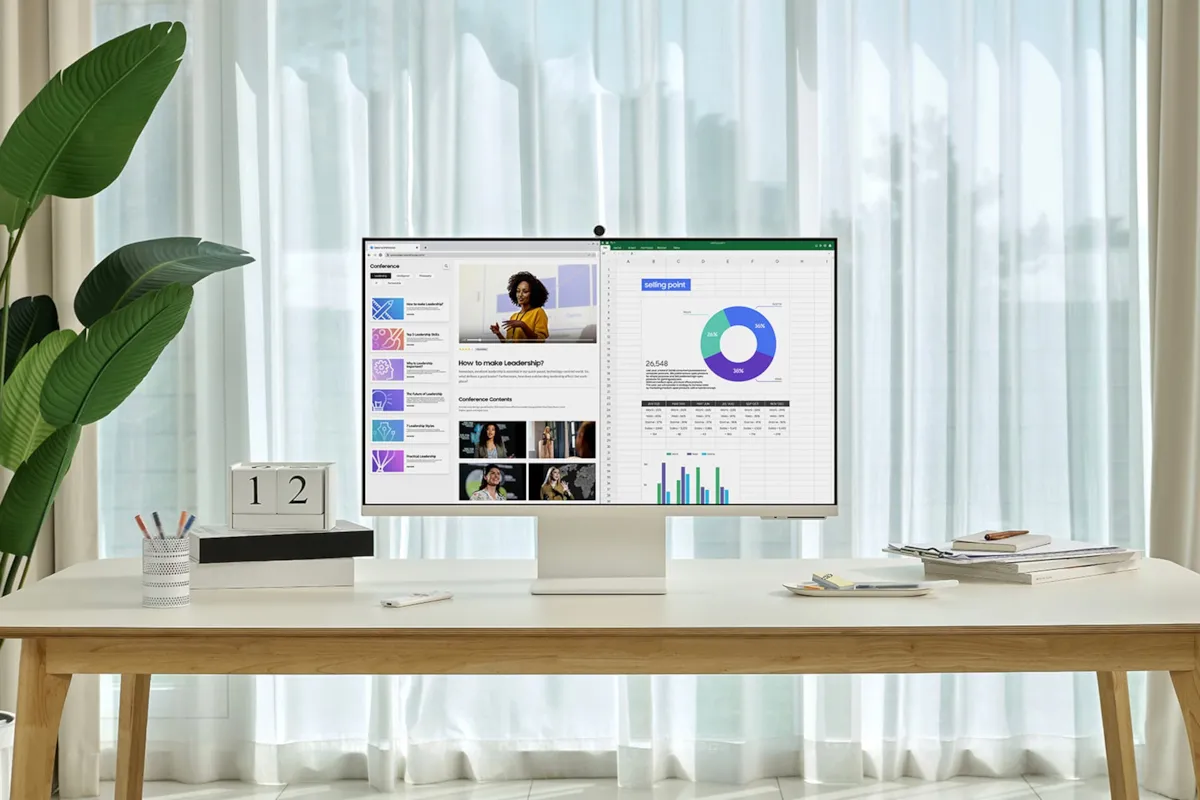 The Samsung Smart Monitor M8 has a flat LCD display with 4K UHD resolution, brightness of 400 nits, and a refresh rate of 60Hz, covering 99% of the sRGB color space.
The newest Samsung monitor is equipped with adaptive picture technology. Thanks to this technology, the image brightness and color temperature change based on the environmental conditions for maximum comfort to your eyes.
Samsung says its new monitor, like the 2022 model, has a USB-C port for charging and also supports Apple's AirPlay as well as a webcam.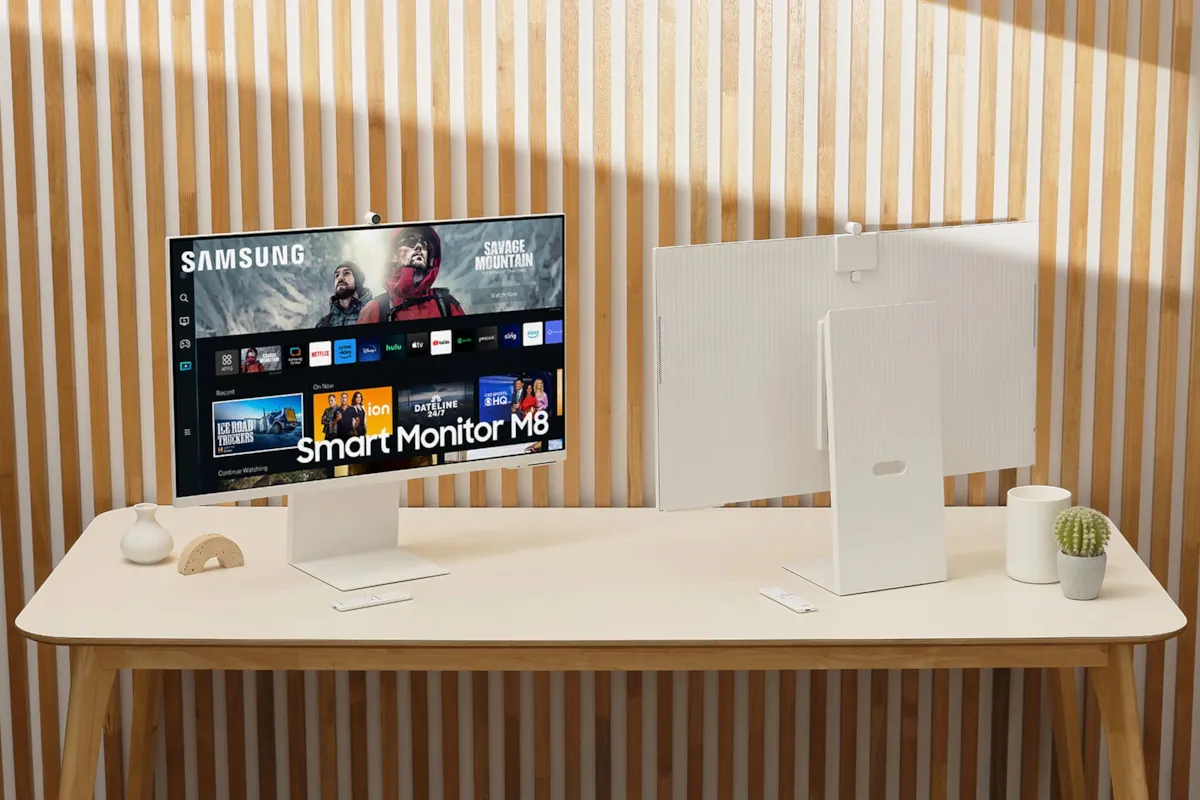 The M8 design reminds us of the iMac, but what Samsung has on display is a monitor that takes advantage of a series of features we typically see in smart TVs.
The M8 monitor can rotate up to 90 degrees to take portrait mode. This monitor uses VESA standard and supports mouse in many applications such as Gaming Hub and SmartThings Hub. One of the applications that makes the M8 monitor similar to smart TVs is Smart Hub. Smart Hub is a service for accessing Netflix, YouTube, Amazon Prime Video, and more.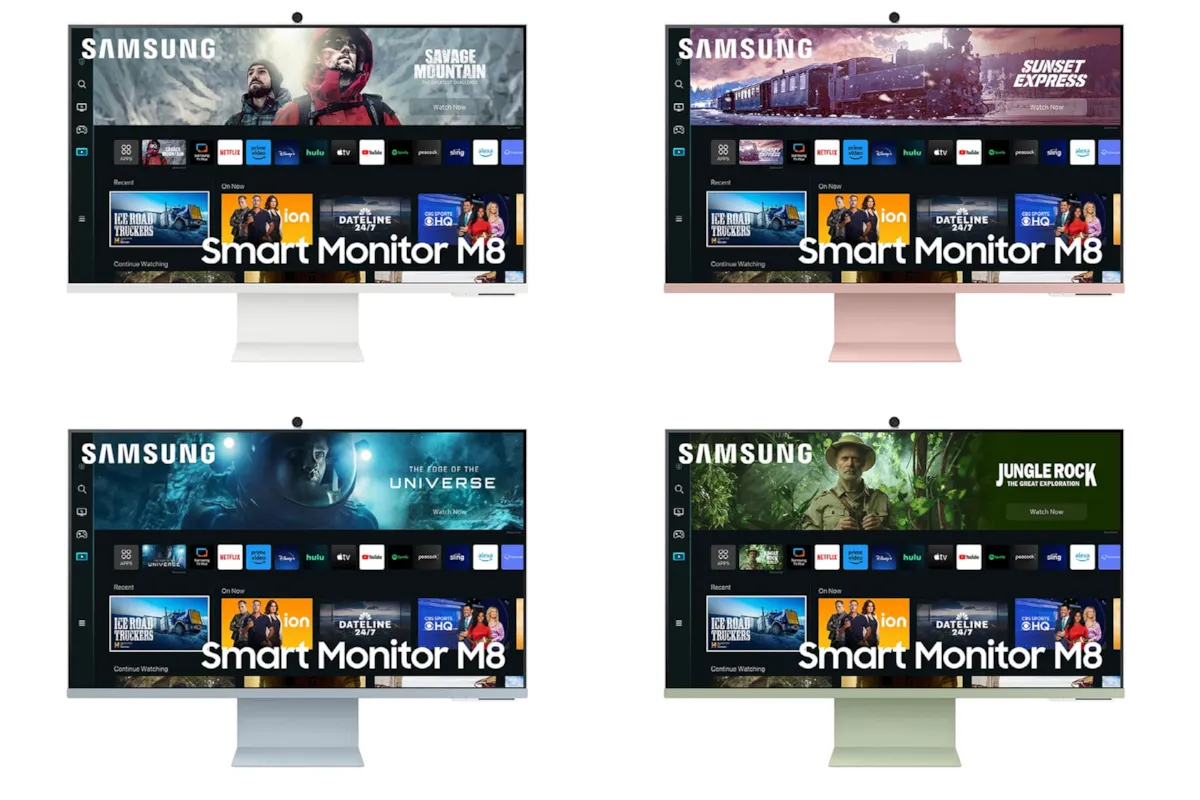 Samsung says the thickness of its monitor's body reaches 11.39 mm and this product has a flat back panel. We see narrow margins around the display to give Samsung monitor a modern appearance.
Samsung will release the M8 2023 monitor in four colors: white, pink, blue, and green from next month.