The Kupeylet artificial intelligence assistant is being added to the browser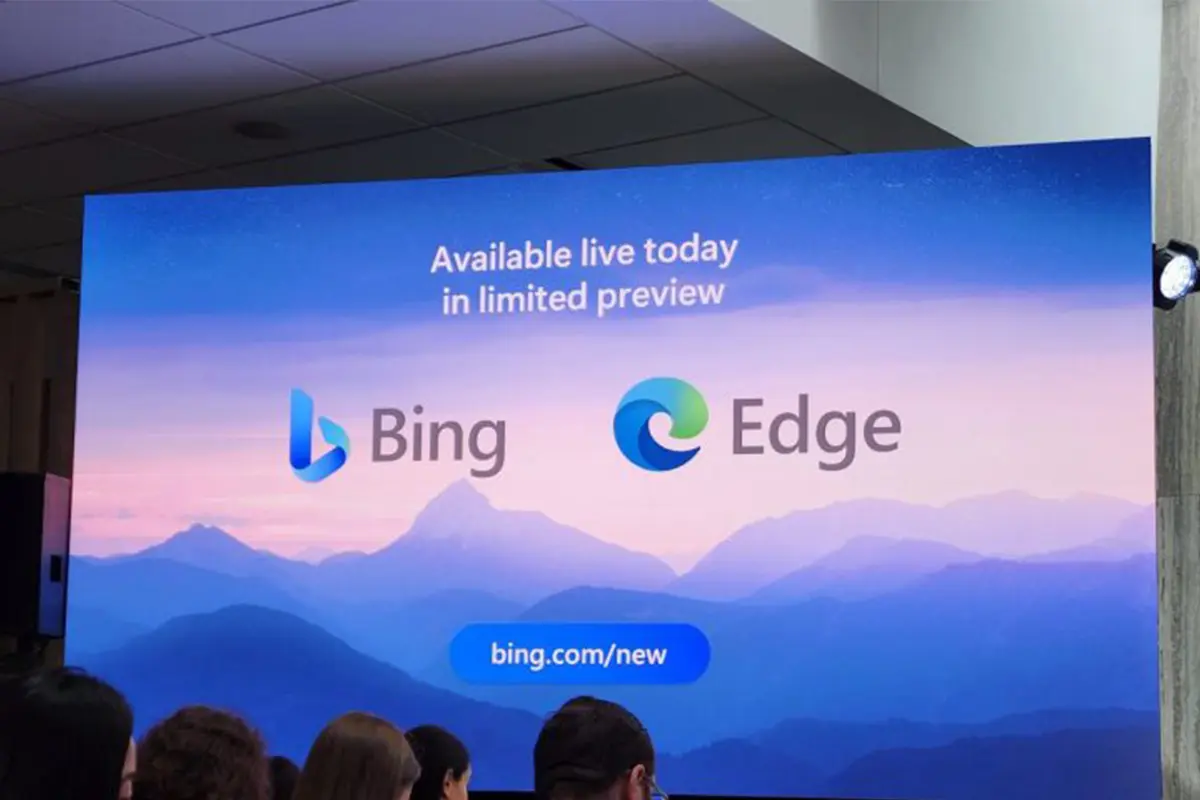 Microsoft's AI assistant Copilot will soon be coming to the Edge browser to help users in many tasks.
Microsoft has announced that its AI assistant Copilot will soon be added to the Edge browser's sidebar at the build event. Copilot uses the content of any website that the user is currently visiting to perform tasks in other Microsoft software, including Office and Outlook.
For example, if you work in the sales department of a company and are looking at a potential customer's website with the Edge browser, you can ask Copilot to summarize all relevant information that has been discussed in meetings, emails, and chats. Copilot also suggests responding to an email you received from a team leader.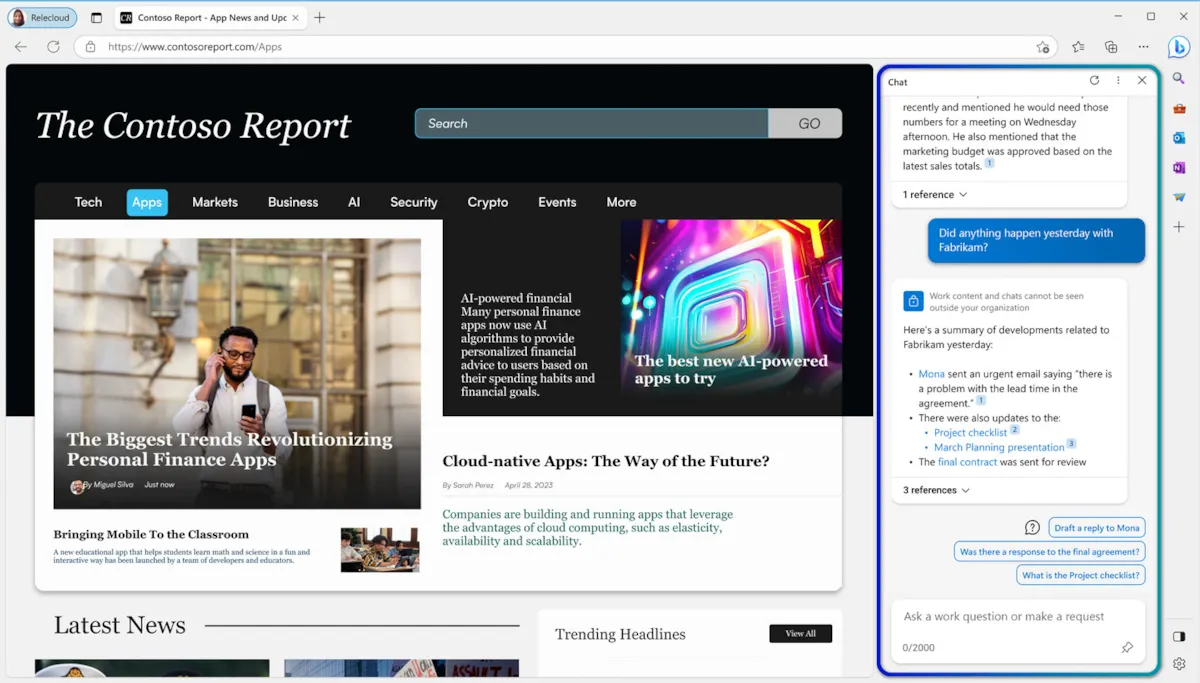 Lindsey Koubasik, Microsoft Edge product manager, explained how Copilot works in a blog post:
You can type in natural and colloquial language in Microsoft's Copilot, 'Let my team know about new product strategy topics.' Copilot will then generate relevant text updates on product strategy based on morning meetings, emails, and chat topics, and make them available to team members. If your colleague has shared a file, you can simply ask Copilot, 'What are the key items in this file?'
Of course, Microsoft has made privacy and data protection easy for organizations that use Copilot; the Microsoft Edge for Business browser automatically places personal and work web browsing memory in separate windows to protect organizational data and prevent personal browsing data from being accessed by the organization.
Microsoft 365 Copilot is an AI-powered digital assistant that is supported by OpenAI, the creator of the ChatGPT chatbot, and uses the GPT-4 language model used in Bing chat. This tool is present in the Teams sidebar and active during all your web browsing sessions.
The Teams browser is also expected to support new Copilot extensions. Currently, Copilot is only available in limited beta and must be used with an Azure AD-based work account.