Windows 11 is equipped with cloud backup capabilities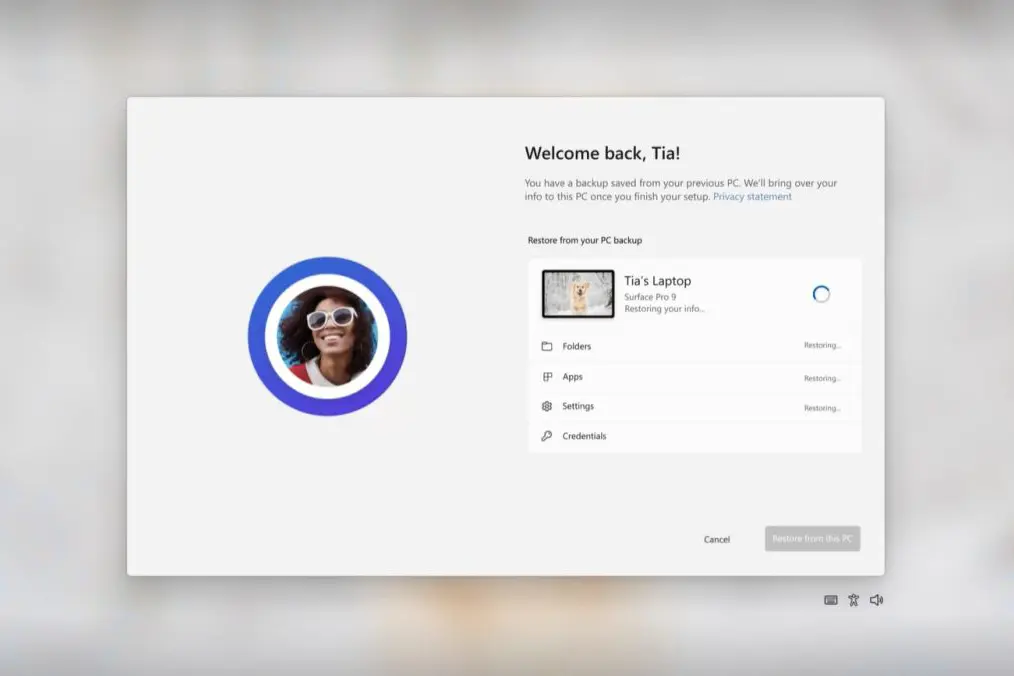 Microsoft has finally added cloud backup and restore capabilities to Windows 11.
During the Build 2023 event, Microsoft announced that Windows 11 will be equipped with cloud backup and recovery capabilities, which will be hosted by Microsoft Store. In fact, backing up data in Windows will be much easier from now on, and users can choose what information to back up and ultimately decide which ones to restore after installing Windows or when starting up a new device.
Cloud backup capabilities of information such as apps, settings, and personal data were not implemented properly and understandably for users, but now a separate section has been dedicated to this in Microsoft Store in Windows 11. This feature was first introduced at last year's Build Conference and now seems ready for the entry into Windows 11.
This feature will function as expected. Microsoft Store takes backup of all the applications along with their data and Windows settings that user has installed and asks the user during the initial setup page if they want to recover them or not. If the user agrees, data recovery will start and Windows will be configured based on the previous settings. Finally, the applications will be pinned to the taskbar or start with the same layout and can be downloaded and installed by clicking on them, and the remaining recovery will continue in the background.
This feature will most likely be available to the public along with other features such as Copilot that were introduced for Windows 11 by the end of this year, but it is not yet clear what the fate of applications downloaded outside of Microsoft Store will be, although it is likely that this category of software will not be eligible for Windows backups.