Dell Precision high-end computers with powerful specifications for heavy tasks have been introduced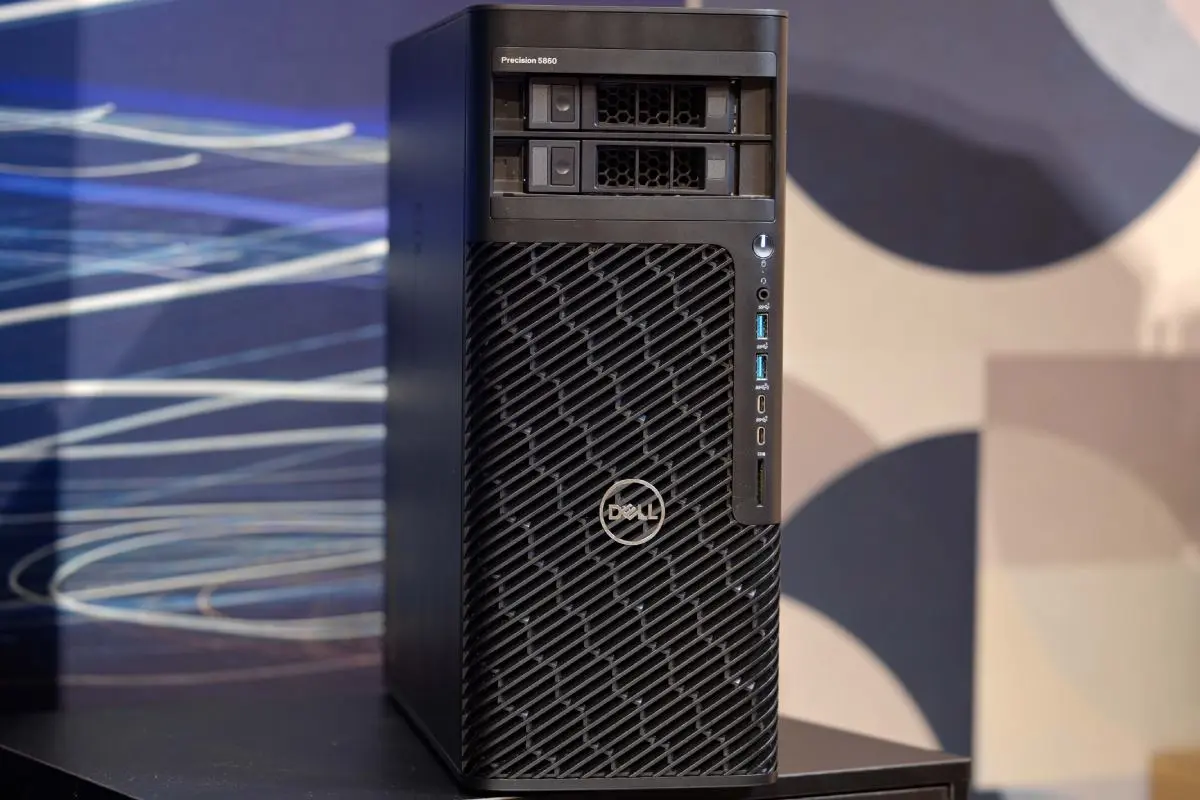 The powerful Precision 7960 and Precision 5860 Tower desktop computers from Dell support up to 4 terabytes of RAM and are powered by the latest flagship processors.
Dell has unveiled two new pre-built desktop computers with cutting-edge hardware. The Dell Precision 7960 Tower and Precision 5860 Tower are designed for professional users who need powerful processing resources and can be ordered with flagship processors and graphics from Intel, Nvidia, and AMD. It should be noted that the prices of these products will be announced on April 18th.
Intel recently introduced the Sapphire Rapids processor series, which Dell has used in the Precision 7960 Tower and Precision 5860 Tower. These two personal computers are equipped with the new Intel 3xxx and 2xxx series processors, respectively.
According to NotebookCheck, buyers can order Dell Precision 7960 Tower and Precision 5860 Tower with up to Nvidia RTX A6000 (48GB) and AMD Radeon Pro W6800 graphics cards. Models 7960 and 5860 also support up to 4TB and 2TB of DDR5 MT/S ECC RAM, respectively. You can order these computers with a 4TB PCIe Gen4 NVMe SSD storage and connect multiple solid-state and regular hard drives to them.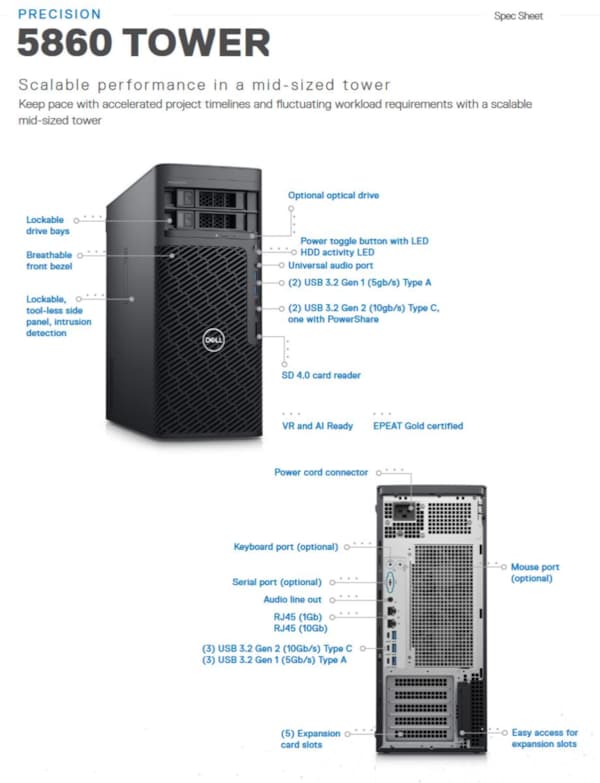 f
Dell Precision 5860 Tower supports up to 56TB of storage space and up to 152TB of storage memory can be connected to Precision 7960. Other features of these computers include Wi-Fi 6E, RAID controller, Thunderbolt port, Ethernet, etc. These two flagship computers use custom motherboards and provide users with two RJ45 ports with speeds of one and 10 gigabits per second.
The Dell Precision 7960 and Precision 5860 Towers are equipped with three USB-A 3.2 and USB-C ports, a serial port, two PS2 ports, an SD card reader, two additional USB-A and USB-C ports, and a 3.5mm headphone jack. Additionally, these computers can accommodate two optical drives. The 7960 model has a 2200-watt power supply and the 5860 model is powered by a 1350-watt power supply.