Huawei Enjoy 60 with a massive battery and a price of $190 has been introduced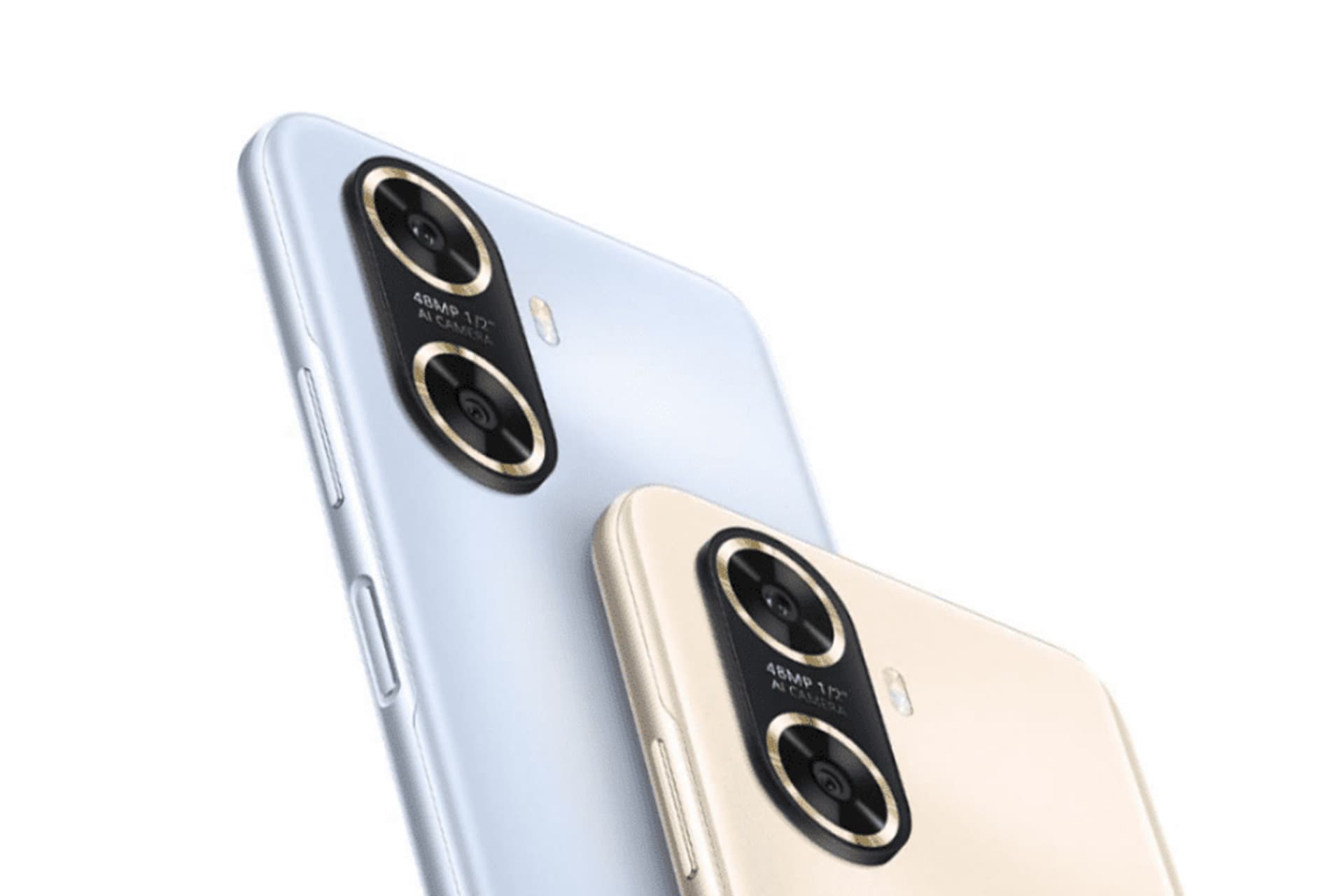 Huawei has also unveiled the cost-effective smart phone Enjoy 60 along with the introduction of the P60 series with an event. This phone is equipped with a 6000 mAh battery.
Recently, Huawei has unveiled several new products, including the Huawei Mate X3 P60 series , Huawei Watch Ultimate smartwatch and Freebuds 5.
Gizchina reports there is another affordable smart phone named Enjoy 60 among the introduced products that comes with multiple updates despite its relatively low price. One of the essential updates to the device is its long battery life.
On the back panel of the Huawei Enjoy 60, we see two cameras and this device will be available in three colors: blue, gold, and black.
Display and Speaker
Huawei Enjoy 60 is equipped with a large 6.57-inch display that is suitable for easier text reading, making video calls, and watching movies. In addition, the display of this device can identify the environment and change the screen brightness.
Another important point is that Enjoy 60 sound quality has significantly improved thanks to HUAWEI SuperSound technology and now the sound peak can reach 86 decibels.
Battery
The Huawei Enjoy 60 uses a very large 6000 mAh battery, which can be heavily used for a full day without charging. If you are a user who only uses the phone for messaging and checking social networks, you only need to charge your device once every three days.
The Enjoy 60 supports fast charging of 22.5 watts. This means that it takes a lot of time to charge its 6000 mAh battery. However, the good news is that with just 10 minutes of charging, you can watch 3 hours of video. This amount of battery life seems sufficient for daily activities with a smartphone.
Not to mention, the Enjoy 60 can also charge your headphones, speakers, and other gadgets. Due to its support for reverse charging technology, you can even use the new Huawei smartphone as a power bank.
Camera
The Huawei Enjoy 60 uses a 48-megapixel main camera with a 1.2-inch sensor and a 2-megapixel depth-sensing camera. Due to the dynamic range of the main camera, images captured with it are noise-free.
Huawei Enjoy 60 also uses an 8-megapixel selfie camera with a skin beautification algorithm and can blur the background and make the main subject more visible when taking selfies, making them more attractive and natural.
Artificial Intelligence and Storage
This economical phone incorporates AI algorithms, image improvement features, and other functions typically offered by flagship smartphones. With a fast shutter speed, you can capture your desired image anywhere, anytime. It should be noted that the Huawei Enjoy 60 is offered with 128 and 256 gigabytes of storage.
Software and price
In terms of software, the Enjoy 60 is similar to the Huawei P60 and Mate X3 with HarmonyOS 3. This device has similar privacy and security policies as flagship models.
Additionally, this smartphone supports an internal mode that simplifies the user interface when activated. Older users can use it to view larger texts and icons on devices to make it easier to use.
The 128GB storage equipped version of the Huawei Enjoy 60 is priced at 1,299 yuan ($190), and the 256GB version is priced at 1,499 yuan ($220).