FujiFilm has unveiled the X-S20 camera with a 26-megapixel sensor.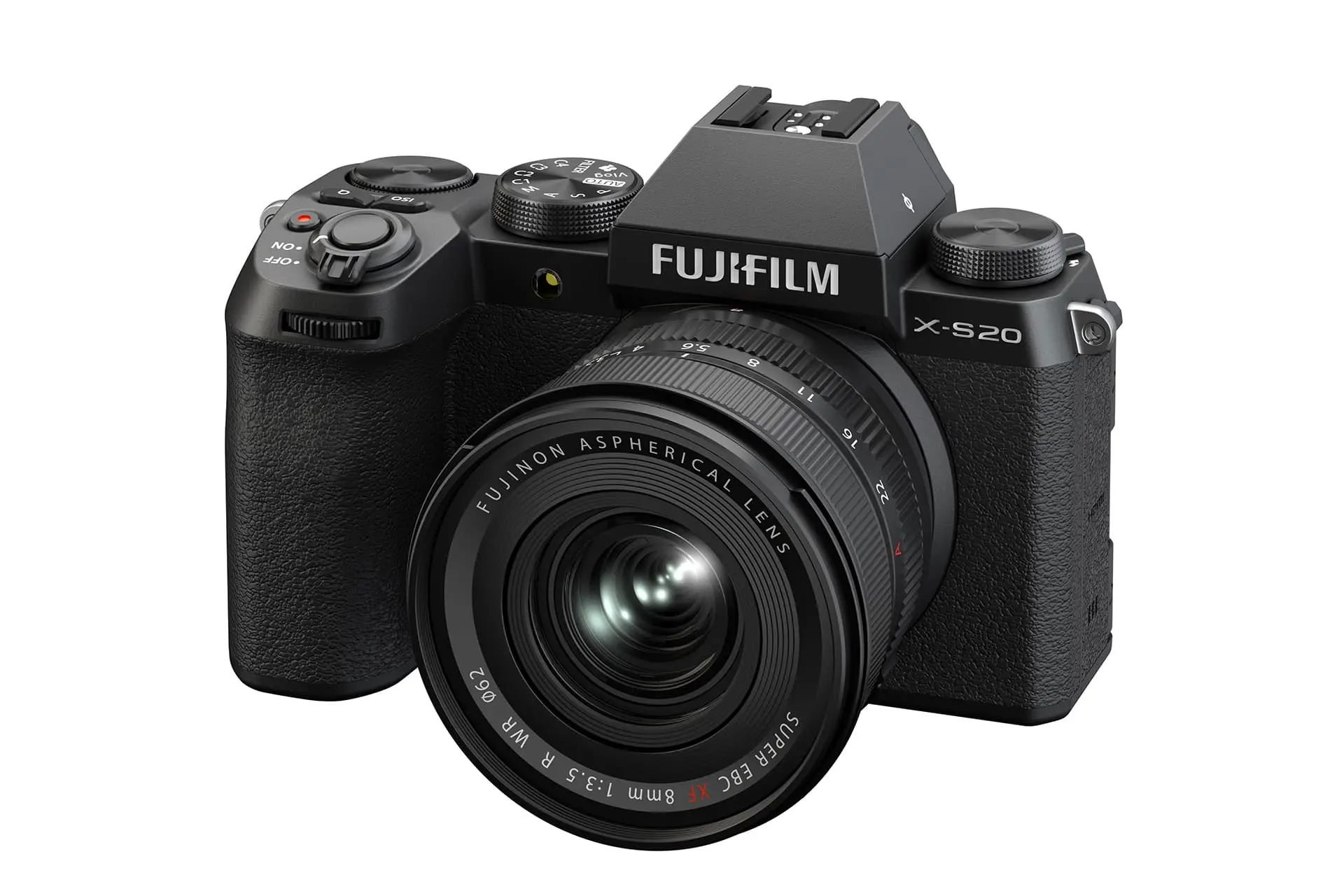 The X-S20 entry-level camera from Fujifilm is $300 more expensive than the X-S10 and uses the same 26-megapixel sensor and a new processor from the previous generation.
Fujifilm has unveiled a new APS-C mirrorless camera that is part of the X family of products and targets those who create not only photos but also video content.
The new $1,300 X-S20 camera comes with the $800 XF 8mm f/3.5R WR superwide lens and the useful X App. The Fujifilm app will start tomorrow, but the camera and lens won't be available for about a month.
The X-S20 camera, which is $300 more expensive than the previous generation model, uses a 26-megapixel sensor like that camera. The previous model recorded 4K video, but the X-S20 offers 6.2K video recording and also records Apple ProRes video. This camera is equipped with the fifth-generation processor of the X-H2 and X-T5 cameras.
The X-S20 camera is designed similar to DSLR cameras and uses a seven-stop in-body image stabilization system (IBIS). This camera uses an autofocus system with subject tracking capability and its battery life is twice that of the X-S10.
The newest Fujifilm camera has many uses for vloggers and supports UHS-II SD memory cards. According to The Verge, the new XF 8mm f/3.5R WR lens is the widest prime lens in the Fujifilm X system and is resistant to unfavorable weather conditions.