Solve the problem of black screen when running games in Windows
If you face a black screen while running the game, playing the game becomes difficult or even impossible. You can now solve black screen problems by following these tips.
Does your device's display screen turn black when running a game? Most of the time, this problem occurs due to outdated graphics drivers, problems in connecting the monitor, incorrect power-saving settings, long-term hardware pressure, excessive heat production, or incorrect game settings.
If your display screen turns black when running the game and returns you to the desktop, there are several solutions to solve this problem.
1. Preliminary checks for troubleshooting black screen
If you have experienced the problem of a black screen before, you can skip this step and continue with the rest of the guidelines. However, if you have experienced the problem on a personal computer, you need to do some basic checks to make sure that the loose connection or display problem is not temporary.
The first step in resolving temporary issues is to ensure the correctness of HDMI, DVI or DISPLAYPORT cable connections. Make sure that the cables are not damaged and the ports that are connected to them are in good condition. Check that the cable is properly connected to the graphics card output. Disconnect it once if possible and reconnect it.
Improper power supply can lead to faulty graphics card performance and can cause the screen to go completely black. If changing the graphics processor, make sure the graphics card and power supply unit are compatible. Similarly, perform other basic checks to ensure that hardware problems or incompatibility are not the cause of the problem.
2. Perform initial Windows checks
Start the troubleshooting process by making the fixes below:
Restart your device once to flush out temporary issues.
Run only one game at a time, especially if it is a heavy game that puts your hardware under stress.
Old graphics card drivers can also cause display issues in Windows. So, update your graphics drivers if they are outdated.
The goal of Game Mode in Windows is to improve the gaming experience, but it can also cause unexpected issues. If Game Mode is currently enabled, disable it. To do this, type Game Mode in the Windows search, open Game Mode Settings, and turn off the Game Mode toggle.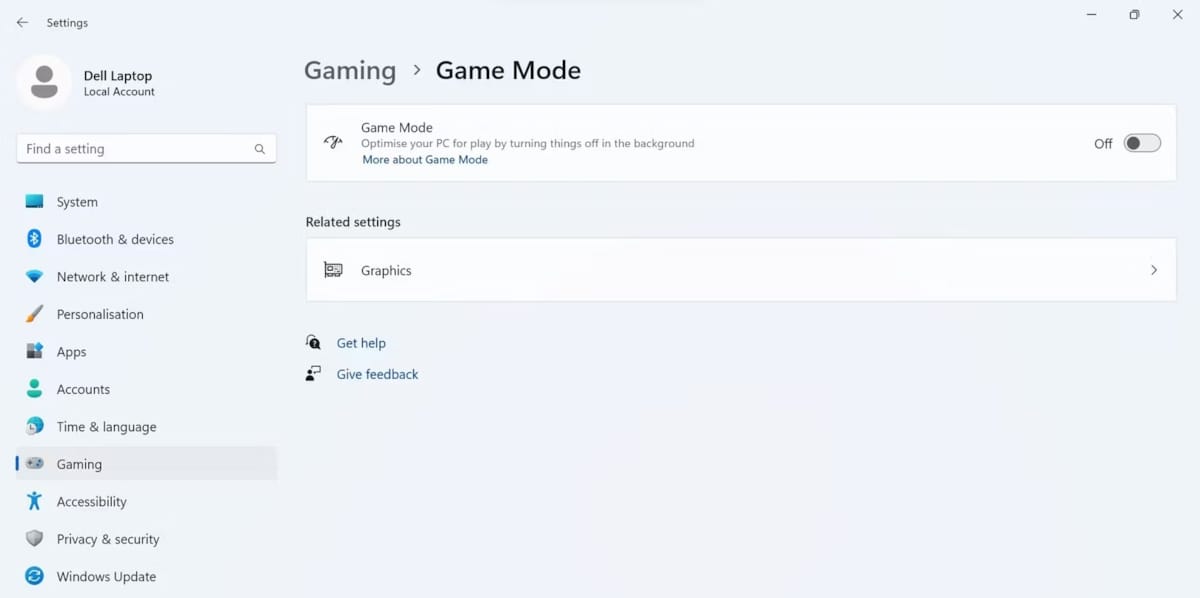 3. Investigate Game-Related Issues
If the black screen pertains to a specific game and other games are working fine, make sure the game files and configurations are not damaged, repair the game files, update the game, reduce the game resolution, and change other graphical settings to fix game-related issues.
If these changes cannot solve the problem, or if the problem persists in more than one game, apply the remaining items.
4. Monitor the system performance during the game
Does the problem of blackening the monitor screen occur only when running heavy games?
If so, one of the hardware components of your device, especially the CPU or GPU, is under heavy pressure.
To test this hypothesis, minimize the game screen immediately after startup, open Task Manager, and control CPU, GPU, and RAM resource usage.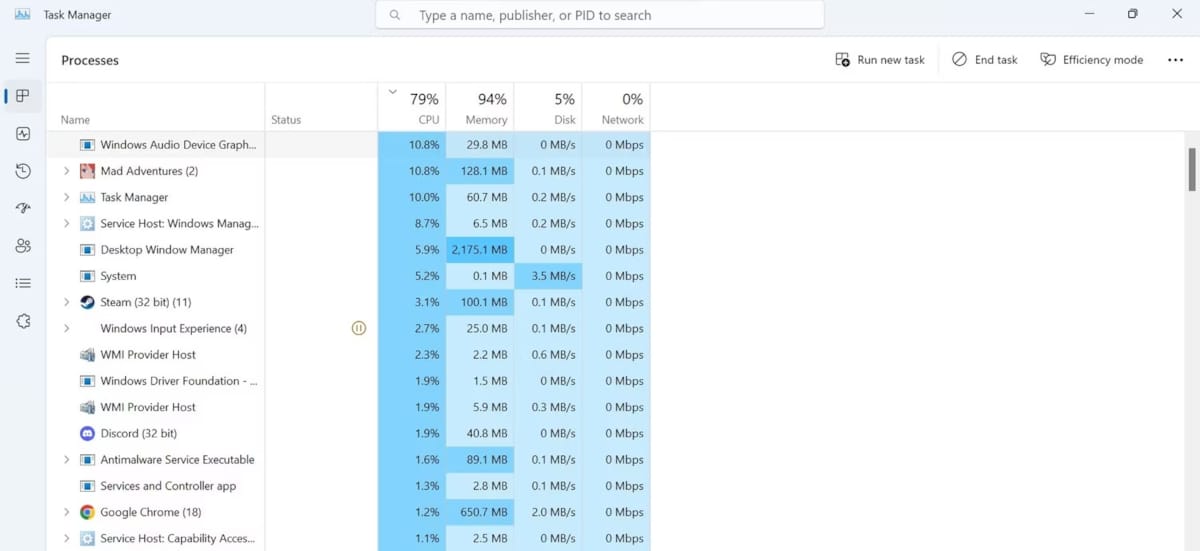 'if hardware usage remains within the natural range, it will not be under severe pressure and stress. However, if you've seen a black screen when consumption of one of the components has increased to one hundred percent, there is probably an increase in consumption and pressure on that part.'
5. Control the temperature of system components
In many cases, excessive heat can prevent your device's components from functioning properly and cause the system to shut down completely. This is more likely to happen with laptops, as they are usually more compact and have a narrow ventilation system that tries to effectively dissipate excess heat. If your laptop is getting too hot, make sure it's not causing the screen to go black.
You can download system temperature monitoring software to control the temperature of your system during gameplay. If the temperature of the components remains below 60 degrees Celsius, there is no problem, but if this number reaches 70 or 80 degrees, it can cause an increase in the output temperature and blackening of the display.
6. Turn off the App Readiness Service
In examining Lenovo laptop displays, one user reported experiencing a five-minute black screen problem just seconds after booting up the system, and disabling the App Readiness service solved the problem for him. The App Readiness service has been causing black screen problems for some time, so disable it temporarily and see if it fixes the problem.
To turn off this service, follow these steps:
Type "Services" in the Windows search and open the Services program.
Double-click the App Readiness service.
Select Disabled from the drop-down menu next to Startup type.
First click the Apply button and then click OK.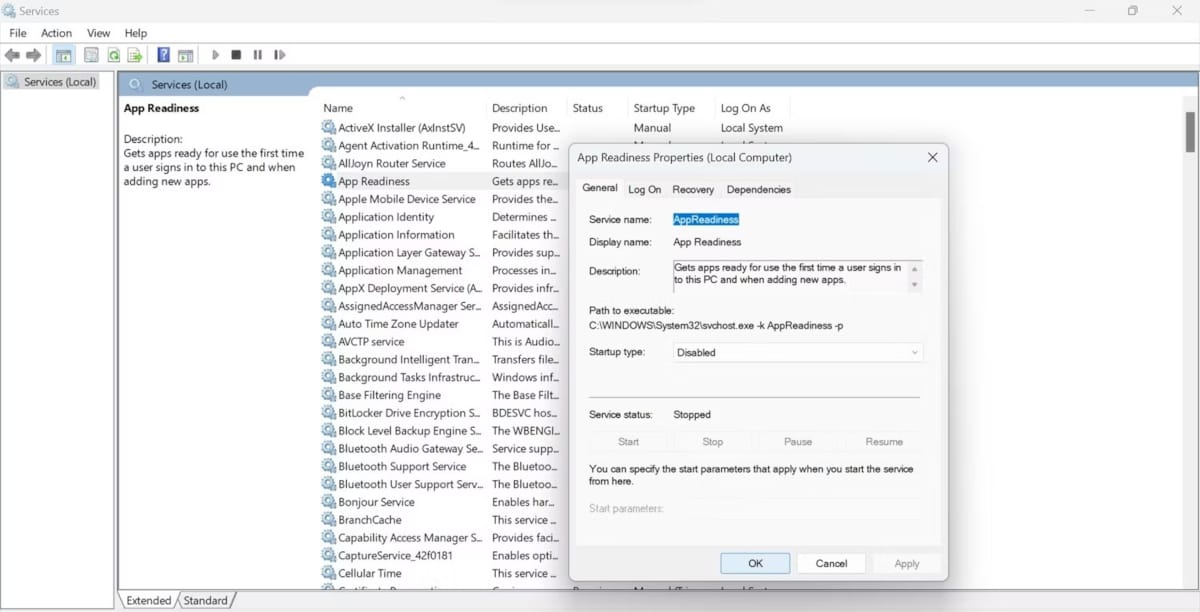 Keeping the service disabled is one of the ways to prevent encountering this problem again, but permanently disabling the service may have unforeseen consequences.
Therefore, instead of permanently disabling the service, we recommend that you disable it before playing your game and activate it after the game is over.
7. Turn off Link State Power Management Settings
Link State Power Management allows users to save power and prolong battery life. In some cases, enabling this setting can limit the power consumption of your device and cause your screen to go black when you least expect it. To ensure that power saving does not cause any problems, follow these steps:
To open the power plan settings, type 'Edit power plan' in Windows search.

Click on 'Change advanced power settings'.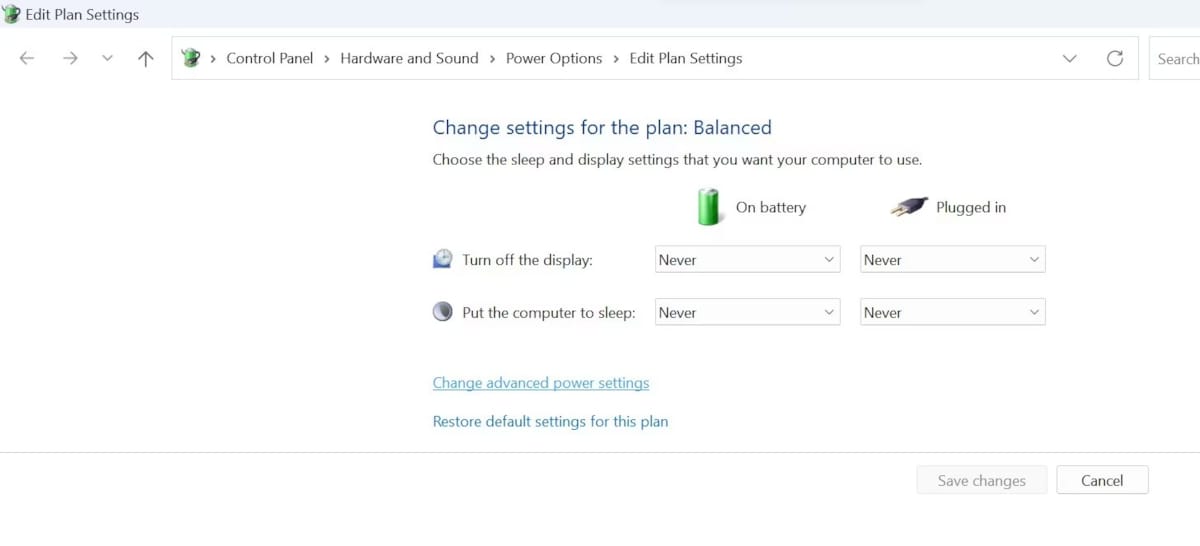 Open PCI Express and Link State Power Management branches.

Select 'Off' from the dropdown menus next to 'On Battery' and 'Plugged' options.

Then click on Apply and press OK.
Your screen turning black during gaming can be very annoying. We have explained the reasons for this problem and proposed solutions to fix it. We hope that by implementing the above solutions, your Windows black screen problem will be permanently resolved. If you have any experience in this regard, share it with us in the comments section.