The 12-core Snapdragon 8cx Gen 4 chip will likely support up to 64 gigabytes of RAM.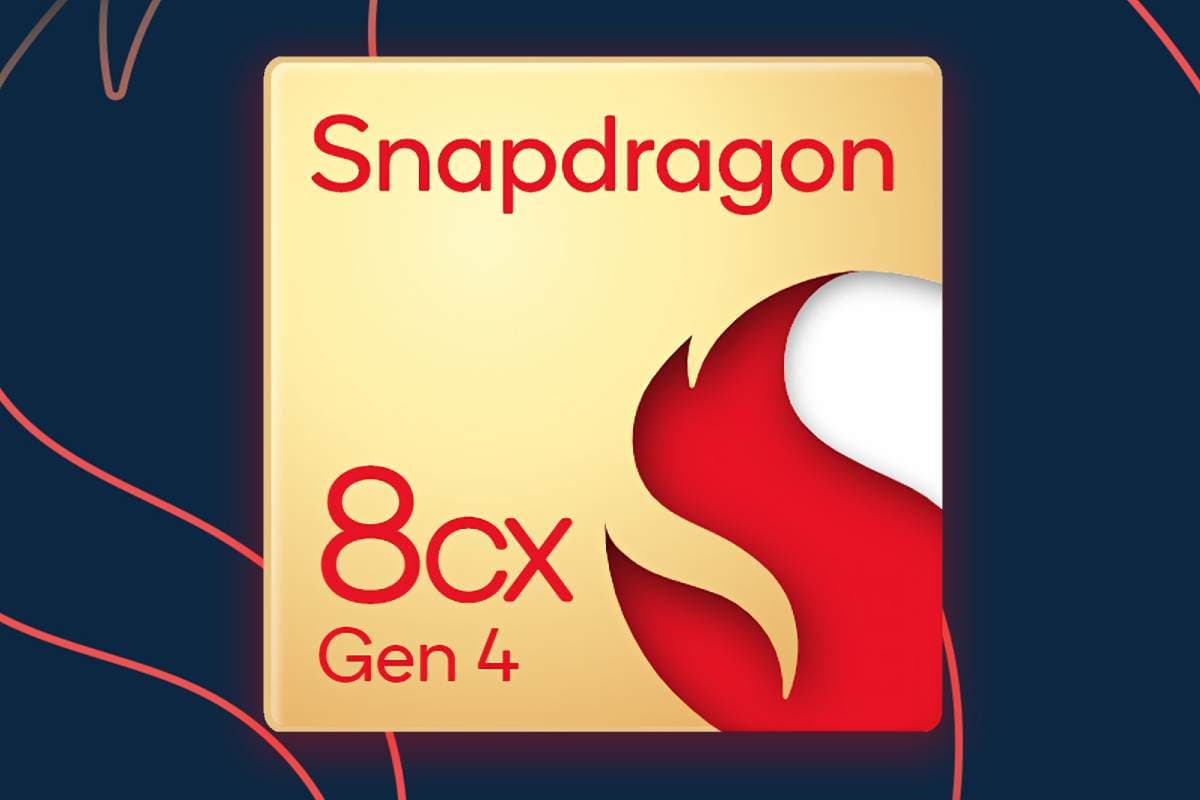 The frequency and some technical specifications of the engineering sample of the Snapdragon 8cx Gen 4 chip with 12 processing cores have been revealed in the Geekbench benchmark.
Rumors suggest that the Snapdragon 8cx Gen 4 will be the first Qualcomm system-on-chip to use custom Oryon cores, and new information about the specifications of this chip is now available. According to data obtained from Geekbench, the single-core and multi-core performance scores of this processor are 613 and 5241, respectively, which doesn't seem very high. However, it should be noted that these data are related to the engineering sample of the chip.
According to Geekbench, the Snapdragon 8cx Gen 4 is known by the codename Hamoa. Unfortunately, based on this information, the performance score of the chip is relatively low, indicating that the future Qualcomm system-on-chip (SoC) is still in the testing phase and the final version will likely offer better performance.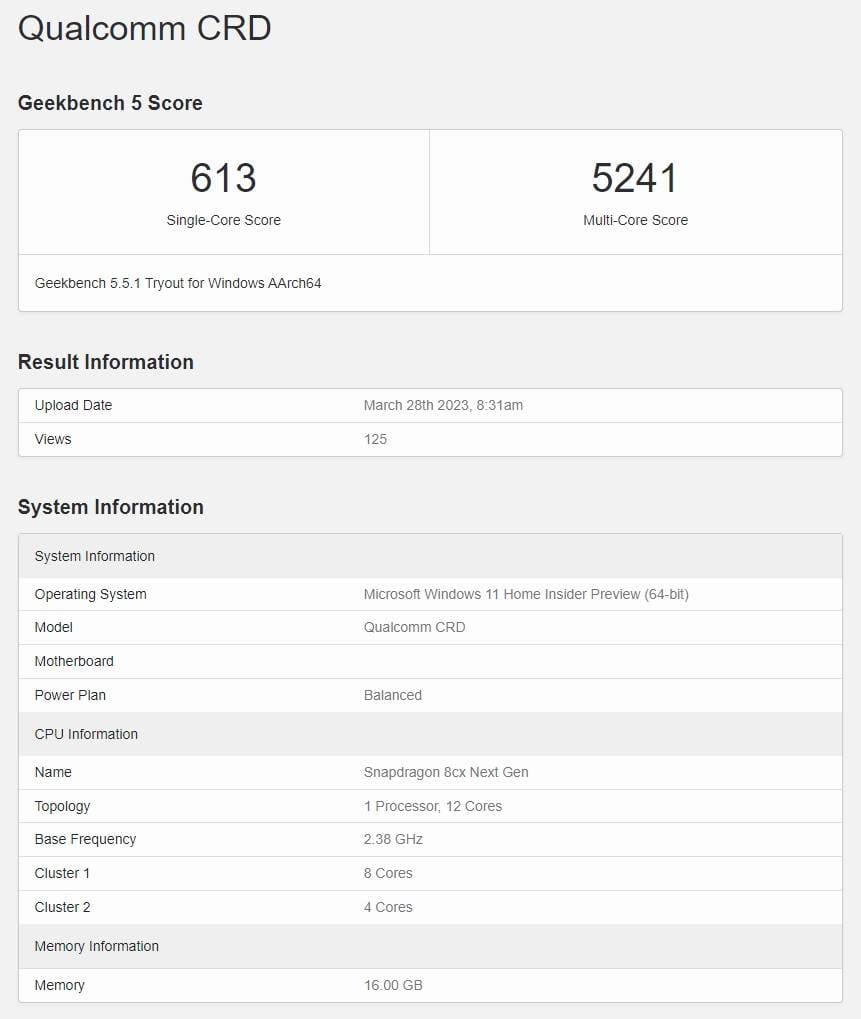 The leaked screenshot of Geekbench shows that Snapdragon 8cx Gen 4 will come with energy efficiency; a useful feature that allows the chip to work with a lower frequency if necessary to increase the device's battery life. This feature is usually seen in Windows desktops and laptops, and it seems that Qualcomm's future chip is also being tested with Windows 11.
According to WccfTech, Snapdragon 8cx Gen 4 will have a 12-core configuration, and new data from Geekbench confirms this rumor. The system-on-a-chip will actually have 8 powerful cores and 4 efficient cores, and the frequency of its low-power cores will likely be set at 2.5 GHz.
The Snapdragon 8cx Gen 4 will support up to 64 GB of LPDDR5 RAM, but its engineering sample shows 16 GB of RAM. Nonetheless, we reiterate that these data belong to the aforementioned chip's engineering sample, and therefore its performance results will likely differ in final versions because Qualcomm intends to make its future SoC a worthy competitor to Apple's M2 Pro and M2 Max chips with its SoC.