Will Microsoft turn Windows into a developer's ideal home with the new Dev Home tool?
Microsoft introduced a new tool called Dev Home for Windows developers at the Build 2023 conference.
Microsoft has made a change in Windows to make it easier for developers to launch and use virtual machines. The new Dev Home section is now available as a preview in Windows 11 and allows you to set up development environments for virtual machines that connect to GitHub and related repositories. Dev Home also enables installation of tools, packages, and more.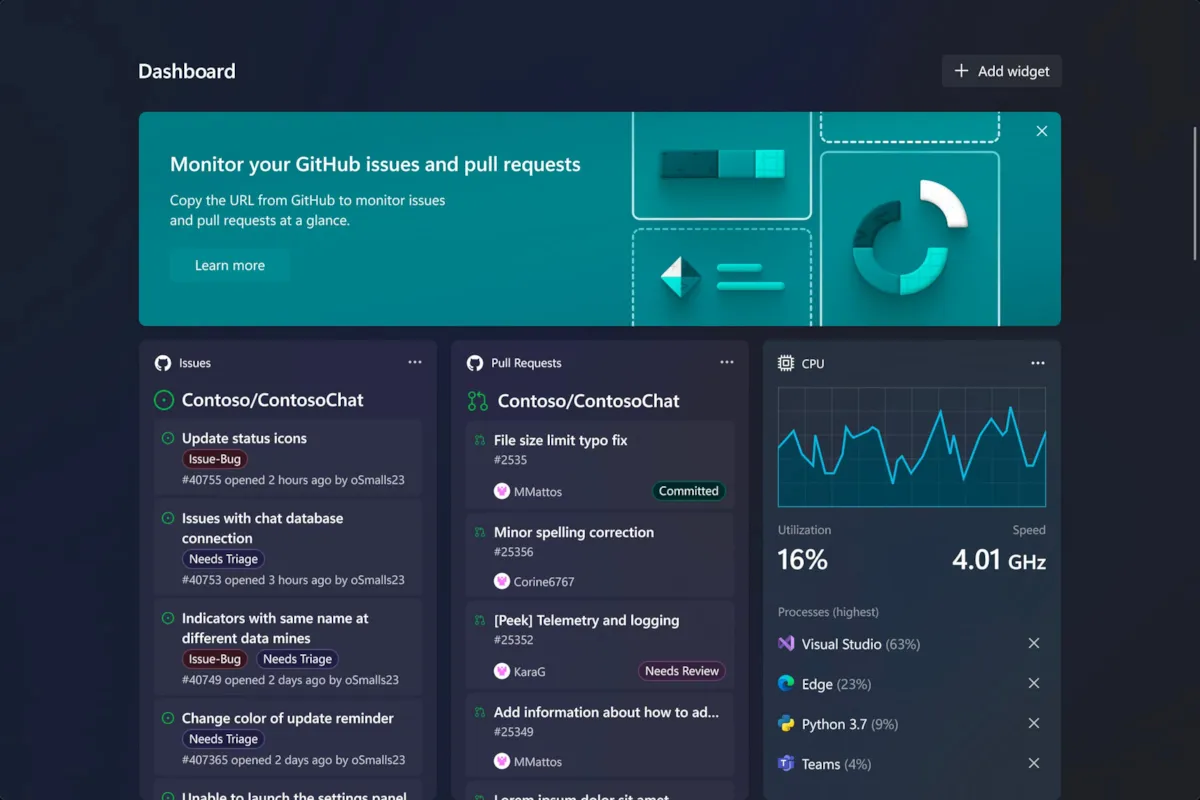 According to a report by The Verge, Dev Home uses Microsoft's Windows Package Manager (or winget) to build a configuration file for installing applications, tools, and packages that developers need. Dev Home also allows developers to configure coding environments in the cloud using Microsoft Dev Box and GitHub Codespaces.
Microsoft has also created Dev Drive inside Dev Home. This memory is customized for developers and uses the latest Resilient File System (or ReFS) from Microsoft. Microsoft has also introduced a new operational mode for Microsoft Defender to increase the speed of this software.