The artificial intelligence app is now available on Microsoft Store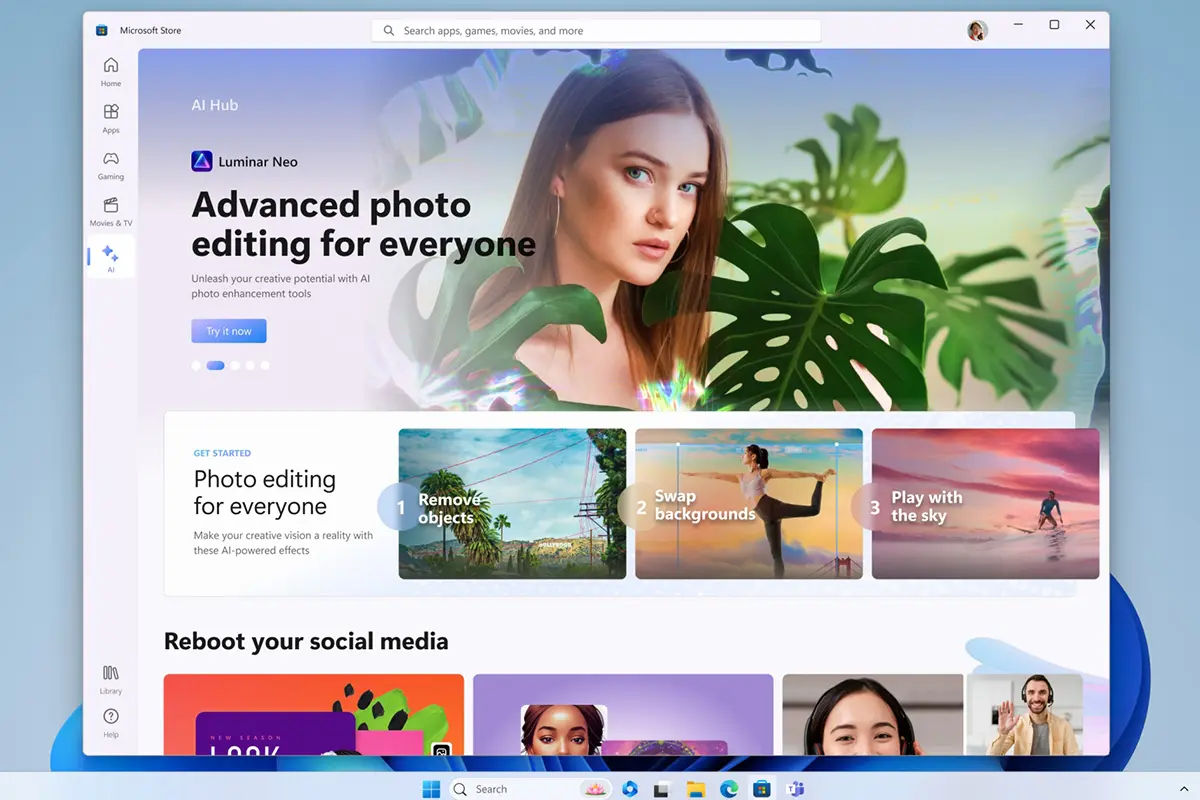 In the new section of Microsoft Store called 'AI Hub', AI applications are to be introduced.
Microsoft showed at this year's Build event that it has not fallen behind in the competition with Google in the field of artificial intelligence, and almost everything introduced at this event had some colorfulness from artificial intelligence, from Compiling for Windows 11 and Edge to coding in the Windows terminal, even the Microsoft Store.
The Microsoft Store is to be equipped with a new section called 'AI Hub', which according to the company, 'the best AI experiences made by the Microsoft developer community will be advertised in it.'
The Microsoft Store will use this hub to 'educate users about using AI in everyday tasks to increase productivity and creativity.' For example, apps like Luminar Neo, Descript, Podcastle, Copy.ai, Kickresume, and Play.ht allow users to use AI to generate content.
The Microsoft Store is also expected to create a summary of user reviews for apps and games using AI so that users do not have to waste their time reading 'thousands of reviews' posted for some popular apps.
Developers are also expected to benefit from AI support, for example, for automatic production of keywords and suggested search tags, so that users can find their apps more easily. Microsoft is also expected to bring the ability to add applications to multiple categories to the store. According to Microsoft, many of the AI features related to users, which were announced today for the Microsoft Store, will be available 'soon,' but no date has been announced yet.